The Laird of Loch Fyne
– Scottish Time Travel Romance

264 Pages – Read a sample chapter!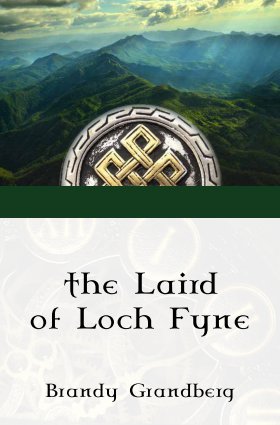 Following a fateful encounter with a magic spell, Maggie Harris is plunged from modern-day North Carolina into sixteenth-century Scotland. Confused and disoriented, the reason for traveling back in time is soon revealed; she has been sent to save the life of Laird Ian MacLachlan, a man whom she fears… and desires.
Torn between the life she knew and the life she is destined for, Maggie struggles with the treacherous path that lies ahead. It is a path fraught with murder, deceit, and betrayal; but is also bursting with a love and passion more powerful than she's ever known.
Can Maggie accomplish what she was sent to do, or will Ian die at the same hands that killed his mother? Will Maggie return to her time and leave the man she loves, or will the past become her future?
In this story of adventure and passion, discover a love that is powerful enough to travel through time – a love that is truly all that matters.
Try the sample chapter to get a feel for what The Laird of Loch Fyne is all about. For release news, reader comments, and more visit Brandy's Facebook page.
What are reviewers saying?
This is one book that fiction readers need to put on their "most wanted" list. It has all the ingredients of a first-rate novel, and I hope the author has more offerings in the works. I highly recommend this book. –

Bettie Corbin Tucker (bookreviewers.org)

I absolutely love this book… You will find humor, love, a tad bit of suspense and it is just plain funny in parts. It is an easy read and good when you want to get away from all the hassles in your life. –

Sandra Heptinstall (Whispering Winds Book Reviews)


Full Review
Brandy Grandberg presents characters that are believable, and have personalities and flaws of their own. The story doesn't drag itself, and is just the right length. The story is filled with humour, Scottish brogues and just enough tartan… Fans of such romance writers as Nora Roberts, Jill Mansell and Katie Fforde will like this novel. –

Chantelle (the blogmonstar)


Full Review
What are readers saying?
---
Whats Next?
The Laird of Loch Fyne is the beginning in a series of three planned novels. Brandy's work on the second is well underway.  The manuscript is compete and is going through the initial editing process.